Saturday, August 15, 2015
Finished stuff! That's what's on my table!
Four stands of Baccus Ancient Briton Light Cavalry
Yeah, Baby!
Posted by

Martin Connell
at 11:38 PM
2 comments:

Sunday, August 9, 2015
Hey! Finished painting the Ancient Briton Light cavalry. Managed to get them glued to the bases and have started terrain work.
In the photos on the Baccus website I saw that they only put three light cavalry per stand. This allowed me an opportunity to use bigger boulders than I used on the foot troops. The "large boulders" are  Woodland Scenics Medium Talus.
Posted by

Martin Connell
at 11:20 PM
3 comments:

Saturday, August 1, 2015
Hello Everyone!
I finally overcame my trepidation about basing the 6mm Ancient Britons!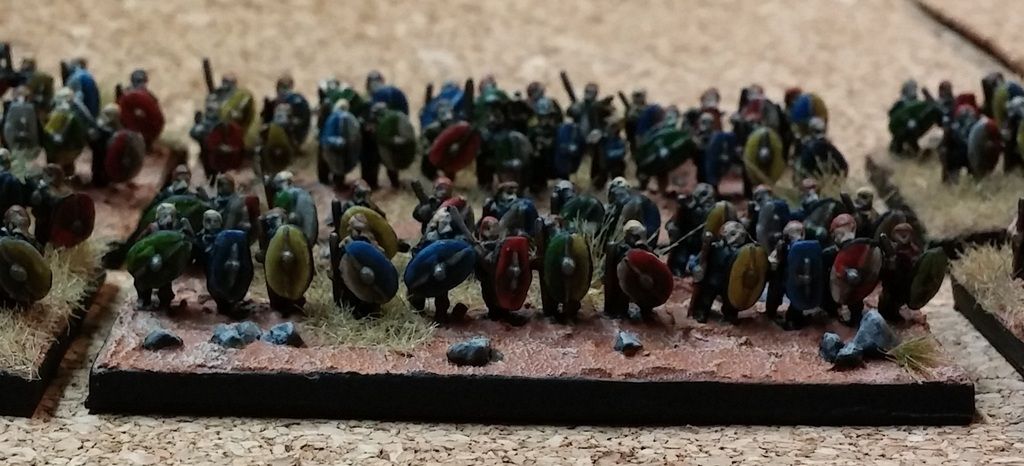 Took a bit of himming and hawing about what to use but I have made my choices and will stick with them for this army.
Posted by

Martin Connell
at 11:21 PM
No comments: