My last Sprint post was back on June 1st, so I am way behind my goal of a Sprint Post every two weeks. I will attempt to get back on course!
Here are my finished Droids from 15mm.co.uk: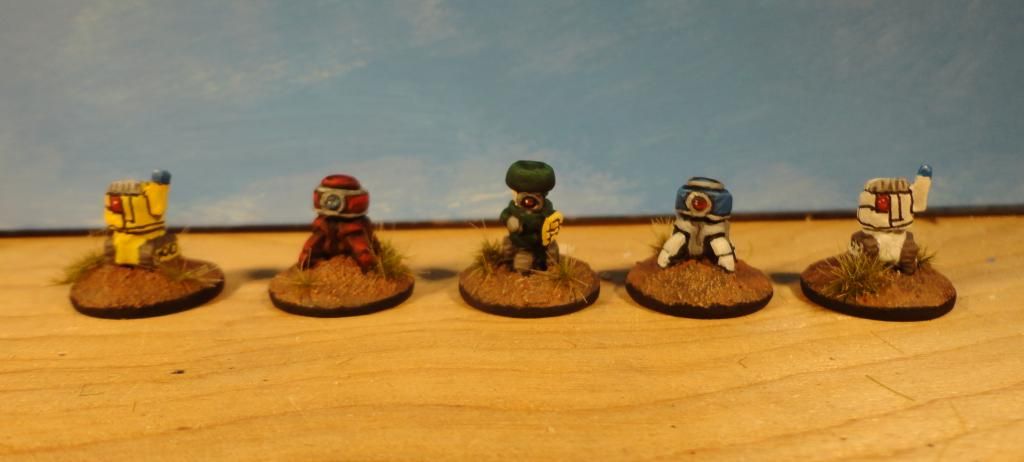 Family portrait
Now for some more views...
These are from 15mm.co.uk HOF science fiction line, code series
HOF70
.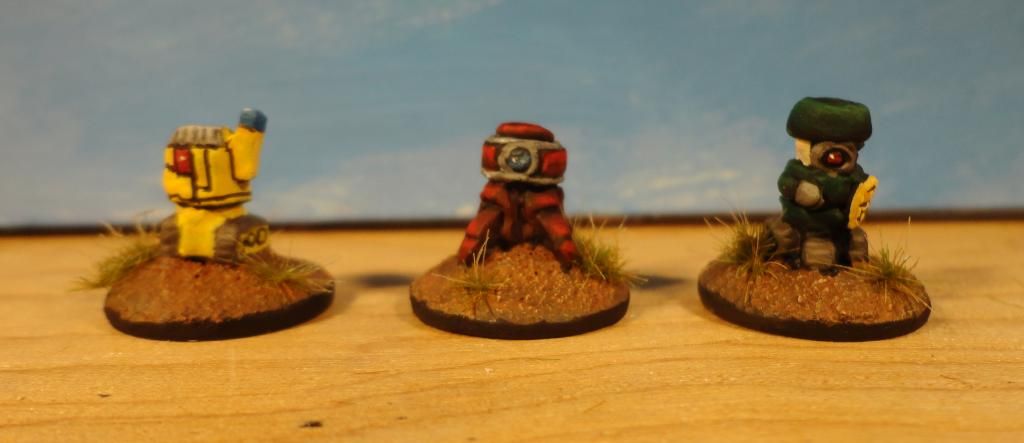 Front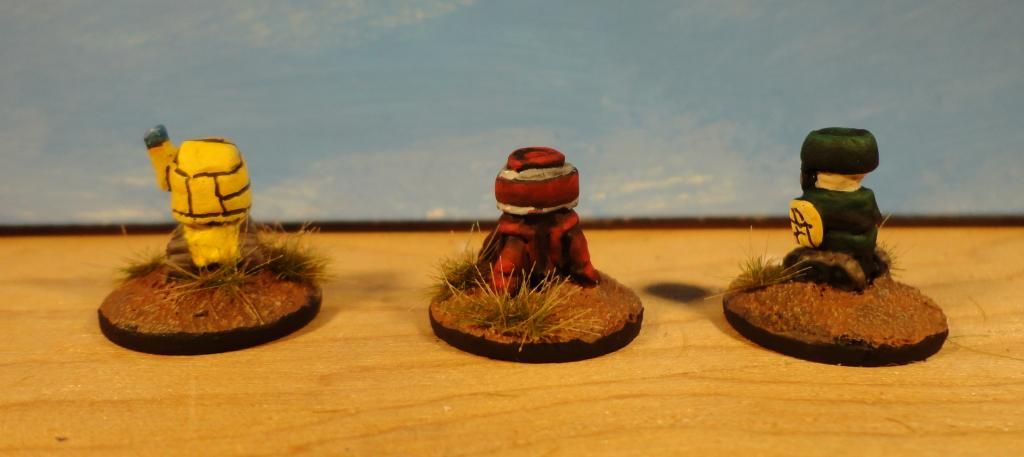 Back
Outlining was added with a .05 Micron pen. Looks like the photo wiped out the shading on the yellow droid...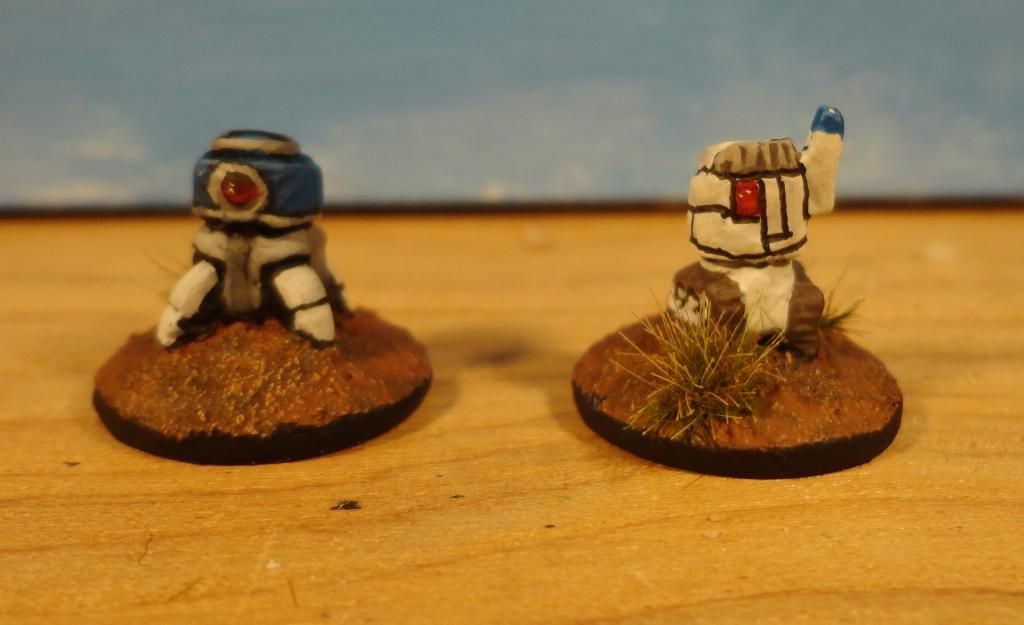 Front
Back
And the white one too. These lads stand about 10mm tall, excluding base. They also bring my painting total to 73 since the end of February.
I wonder if any of them have holographic recordings from a princess that needs rescuing?
Latah!