So I got tired of the cloth backdrops that came with my light tent. They collect dust, get creases that are hard to remove, and have colors that are like a stick in the eye. I decided to make my own sets. The first one is an arid landscape:
Finished piece first? Kinda kills the suspense...
This set started as two pieces of foam core, trimmed to fit the smaller light tent.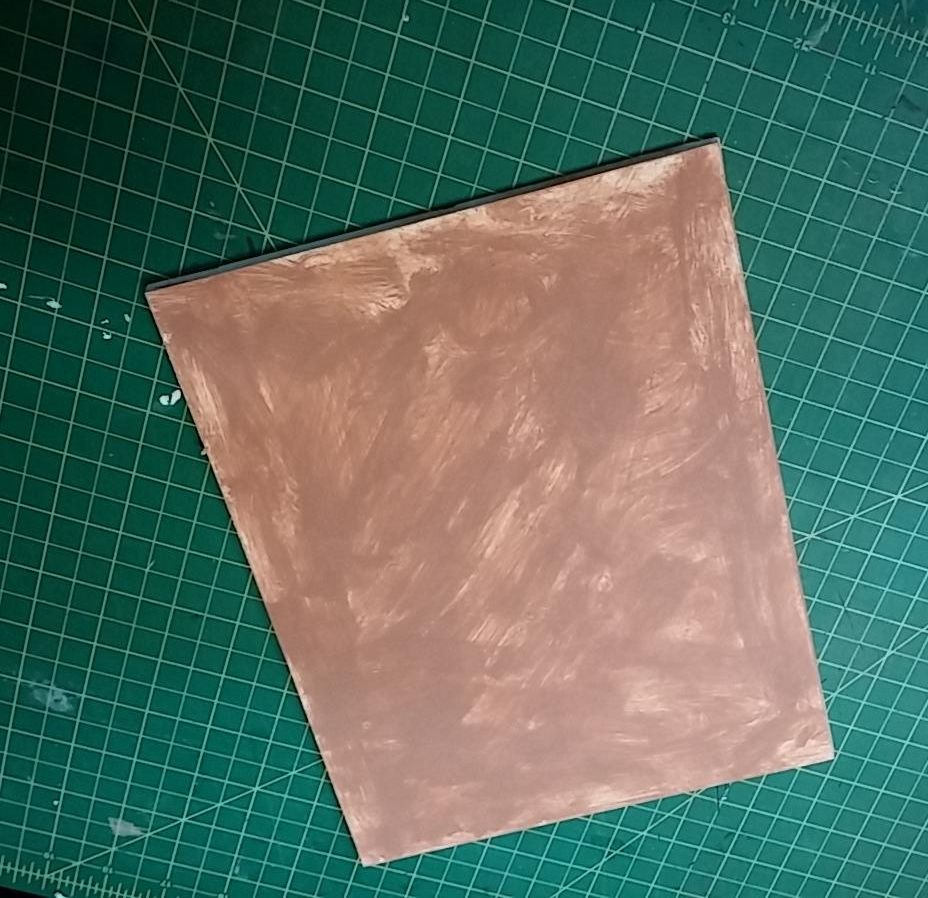 Base piece scrubbed with brown Deltaceramcoat craft paint
The base started as a simple recangle, and the backdrop had it's corner's trimmed to fit the tent.
The scrub of light blue paint. No effort was made to get a consistent coat.
The backdrop was also scrubbed with craft paint. The idea was that the inconsistent coating suggest wisps of clouds.
Once things were underway, I became concerned that two sheets butted together would reveal too much of an edge. to better conceal the join and have a cleaner horizon, I added this ramp from scrap balsa wood.
I then glued on rocks with cyanoacrylate glue.
Apoxie Sculpt two-part epoxy putty was used to feather in the rocks, the ramp, and created an uneven surface. Once hard, a coat of PVA glue was applied and fine sand added. The glue for the sand did warp the foam core.
A little paint, drybrushing, a few Silfor tufts, and flock later - a finished base piece.
You can see the complete set at the top of the post as well as in use in
Sprint #9 - Sybots post.
Set #2 was intended to aid figure reviews. It is covered with a 10mm grid.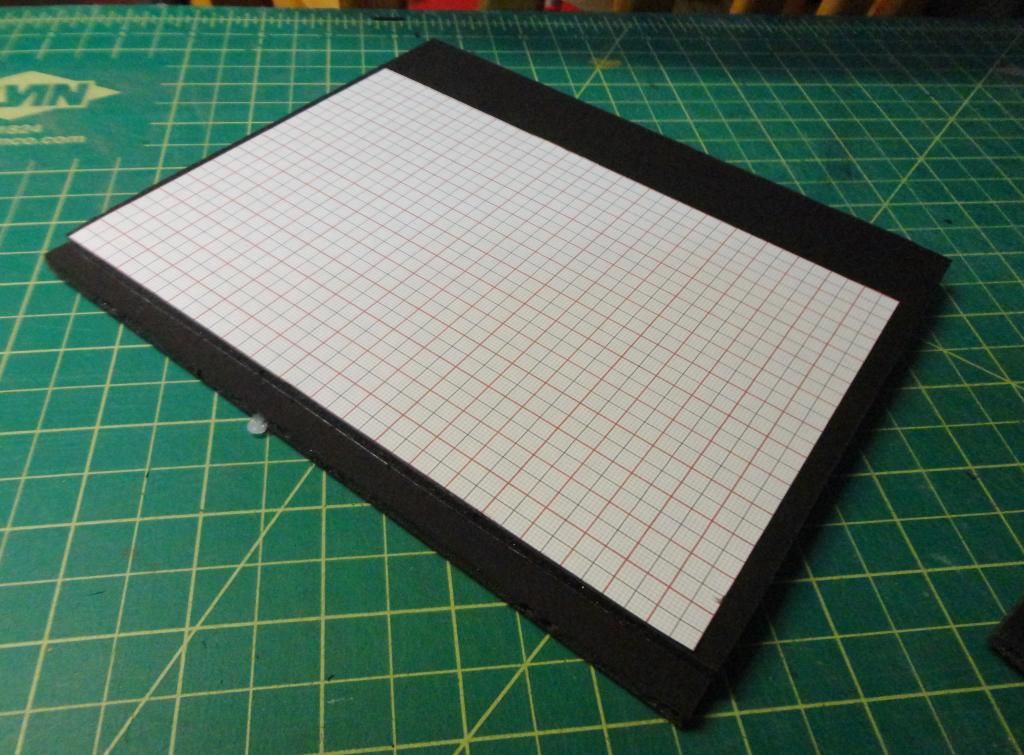 Base is two pieces of black foam core. There is a lip on the leading edge to conceal the join.
The grid was printed on full sheet label paper and then stuck to the foam core. For this backdrop I added a stand to help support everything.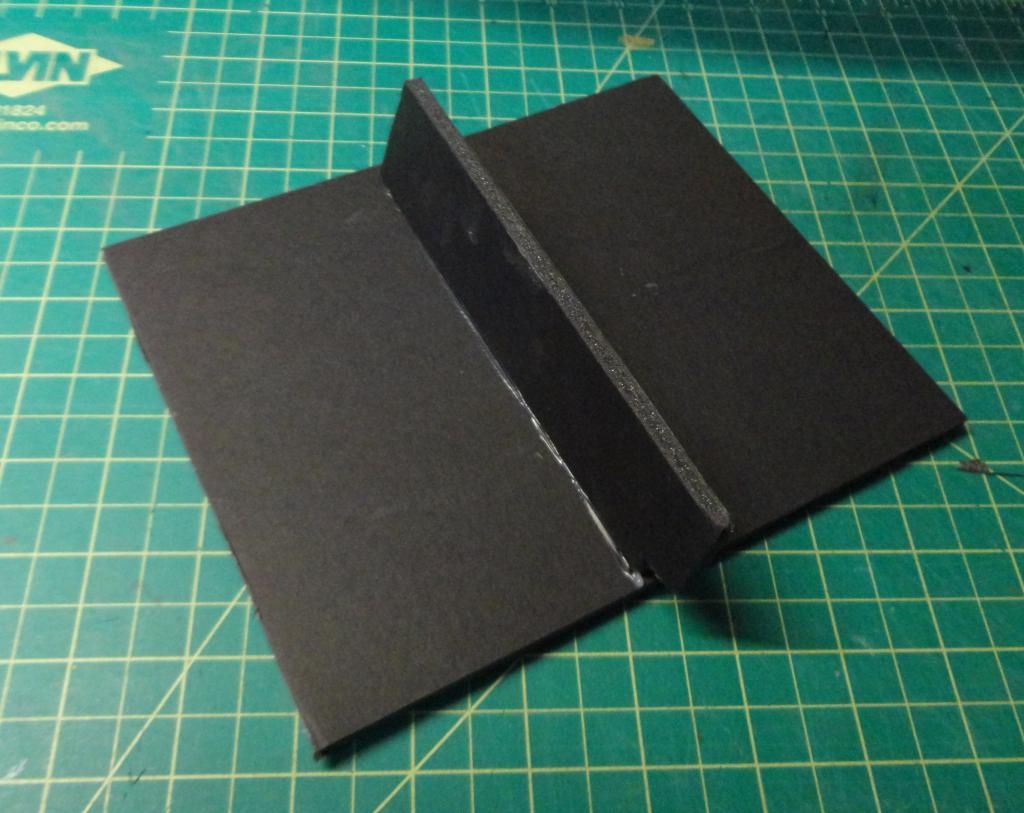 Support attached with Aleene's Tacky Glue.
And here is the finished set:
Hopefully these sets will help with better photos and more informative figure reviews.
Latah!