Just a quick cell phone snapshot today.
Some progress on the Splintered Light Robinhood crew.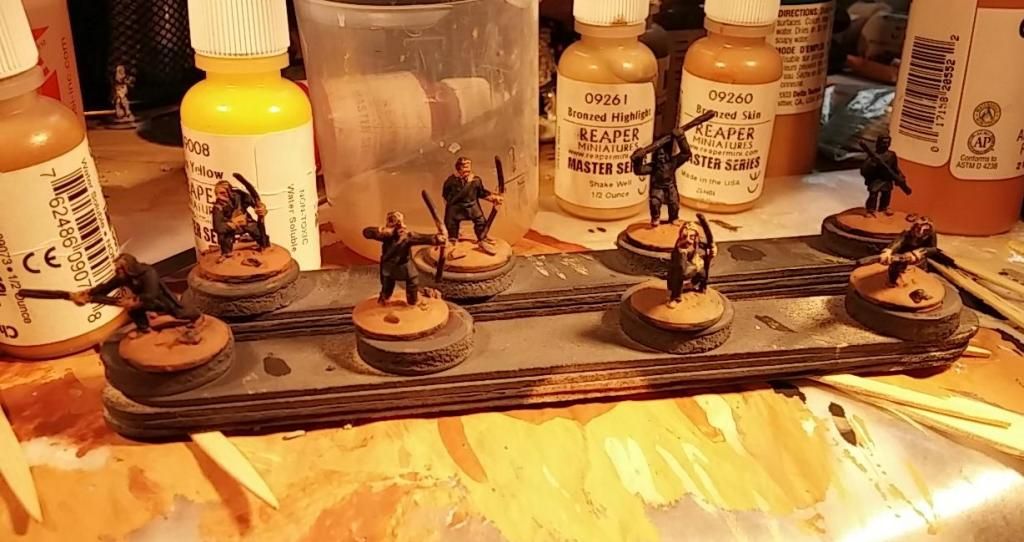 They are now primed, a quick color coat on the base, and starting to add in fleshtones.
If your looking for the Sybots from last Paint Table Saturday, they are finished in
Sprint #9
.
Latah!