Just a quick update this week with a couple of shots taken with the cellphone:
Droids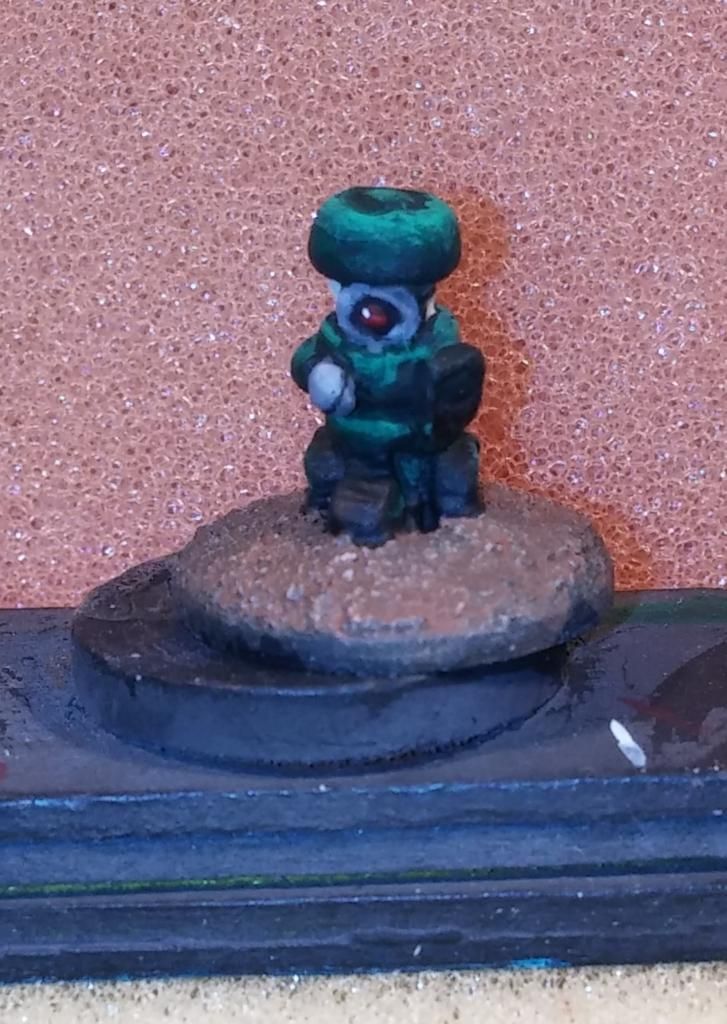 On Droid #3 I did a few more shades of green, painted in the eye lens and frame as well as the "claw" Shield and treads remain to complete.
Lady Penelope & Parker
I was able to get both castings cleaned, some sand on the base, and get them primed. I want to give these more than just a game paint job but still fall short of a presentation piece. Both have gotten a basic paint coat and wash on the bases and their eyes painted in.
Parker only has a base coat on the flesh. Reaper Bronze Flesh.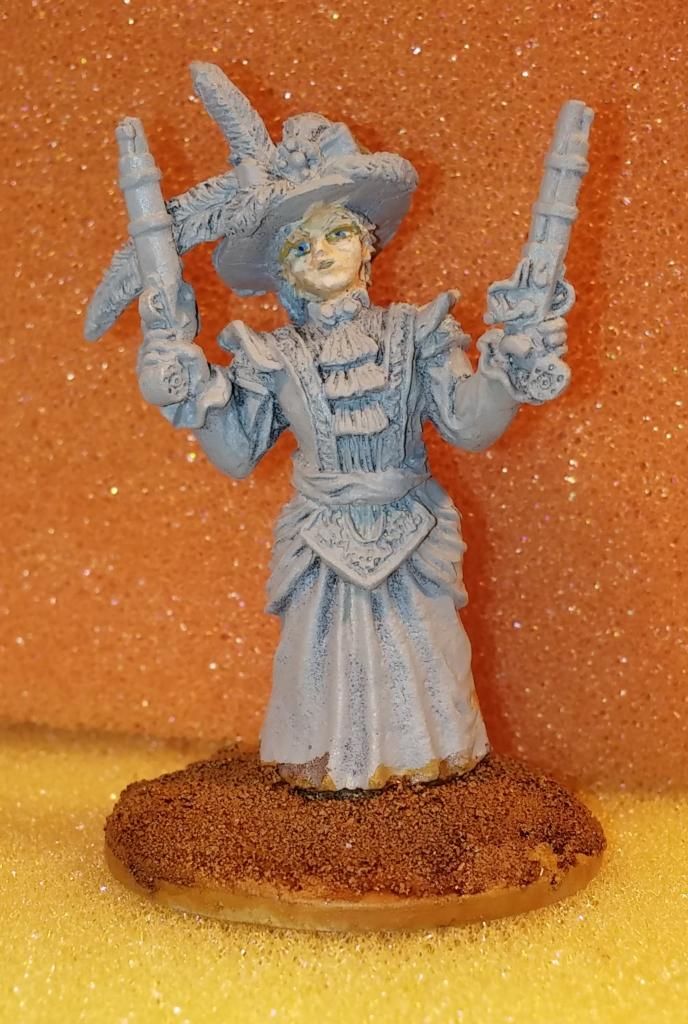 For Lady P, I am a little past the flesh base coat. Just a little highlight and shadow so far. Trying to sneak up on the right balance carefully. The skin tones are all mixes based on the reaper Fair Skin triad with other skin tone shades added in.
That's all for now!
Latah!