Well, this was an interesting Sprint. Sorry I'm a little late in posting, the Easter Holidays occupied the weekend. I was able to finish this Dark Dwarf from
Splintered Light
-
Splintered Light Dark Dwarf Chaos Cultist Leader
This fine gentlemen is approximately 12mm tall from bottom of foot to top of head, maybe 14mm with the helmet. It's hard to tell from the picture, but he's painted in several shades of red. His skull mask is done with the Reaper bone triad...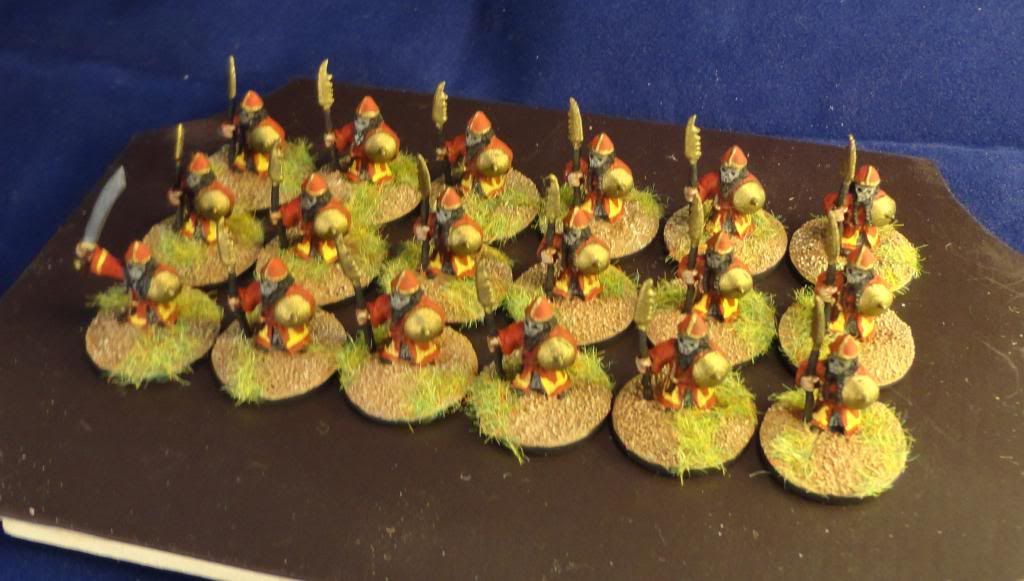 And from behind you can see the flames painted on the robes.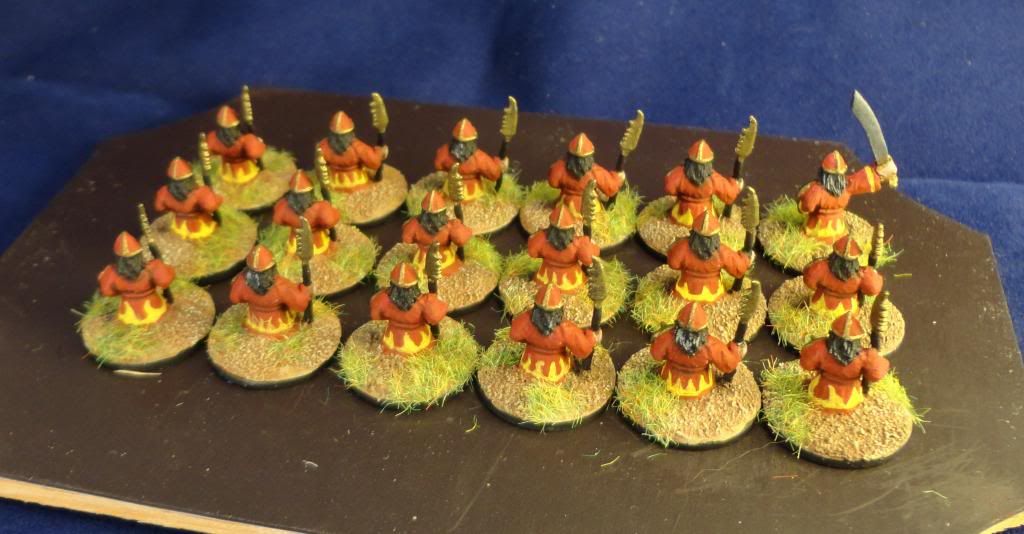 Some quick thoughts: first I really enjoyed painting these - all 18 were done by Monday of week 2. Some of the details are a bit fiddly; the daggers they wear are very thin and hard to tell they were daggers at first. I ended up carving a dagger or two off mistaking them for molding artifacts. The daggers do pop out nicely once painted.
As the Dark Dwarves painted up so quickly, I attempted to get in a bonus round - 5 Evil Hooded Minions from the
Pulp Figures
line. I even had week 2 off from work so I thought it would be a slam dunk. Sadly life intervened. I still have a few details left to paint so I will be able to claim credit for them next sprint.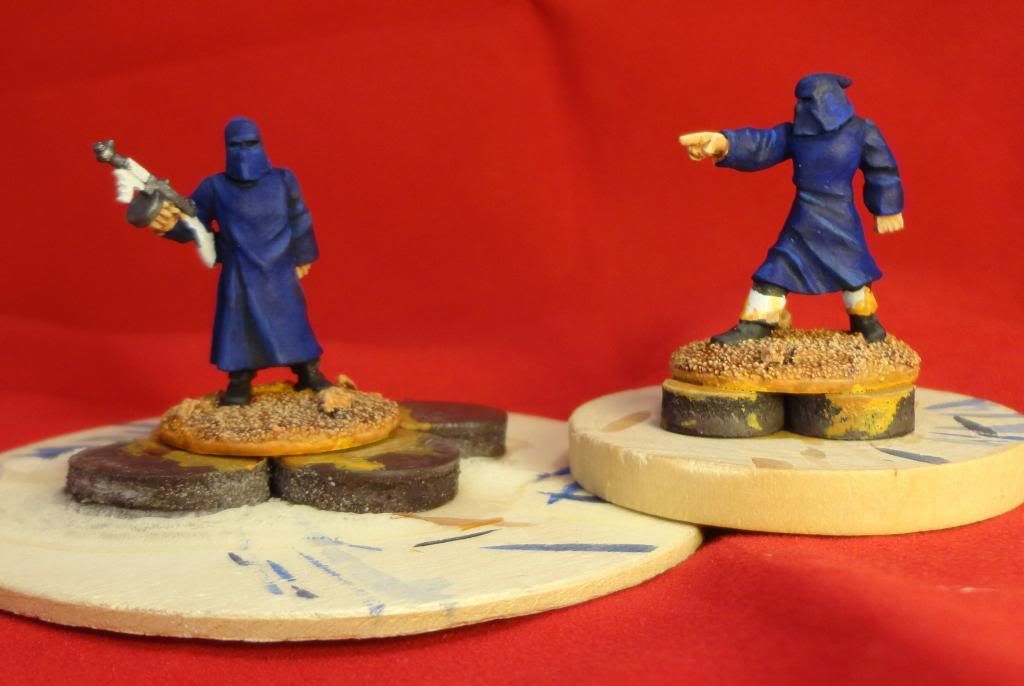 Current tally: 42 completed since end of February, 0 bought since the beginning of the year. Booyah!
Latah!