I didn't do much painting last year, but it wasn't zero. I had been playing a fantasy campaign with krimso using the Ares rule set. I wanted to add some more fantasy scenics to my collection so I picked up these pieces from Acheson Creations while at Historicon 2013.
First up are the
Meadow mushrooms
, these come two identical mushrooms to a pack, each mushroom is two pieces – a base with stem and the cap.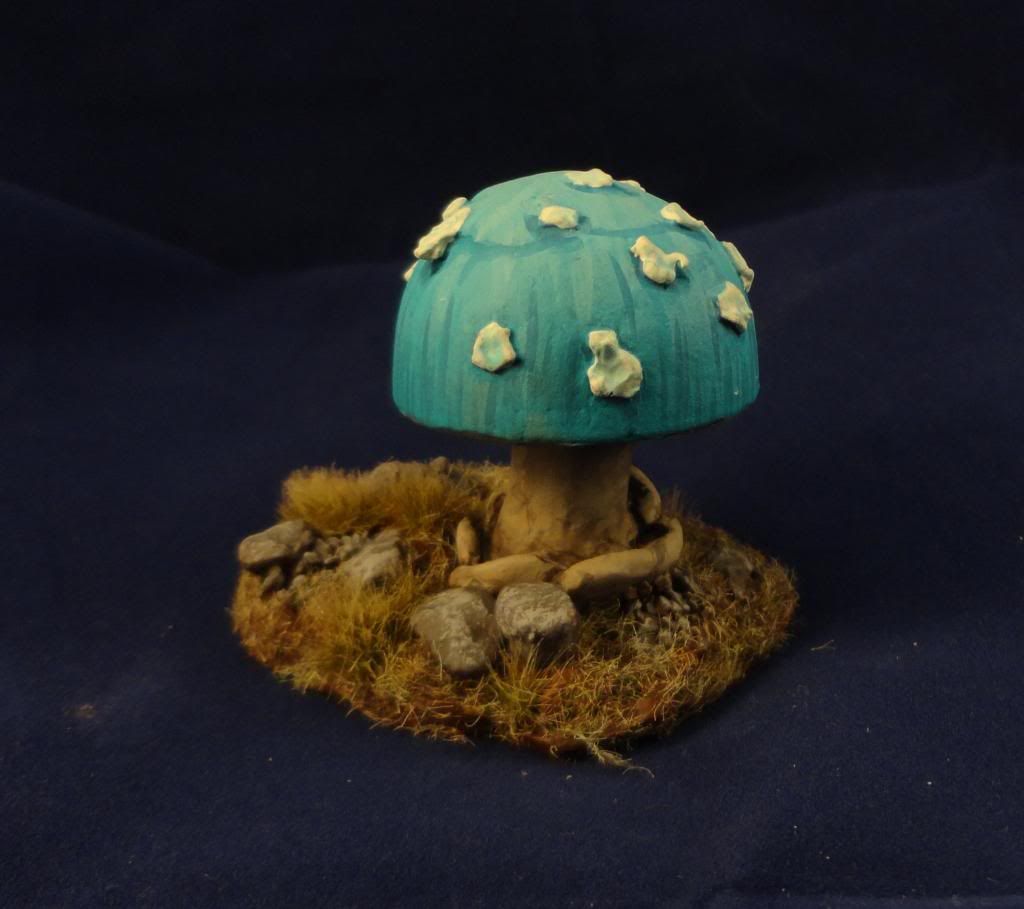 As I bought two packs, I used a razor saw to cut the stems at different angles and add variety. I also added pebbles to the base to make them look a little different.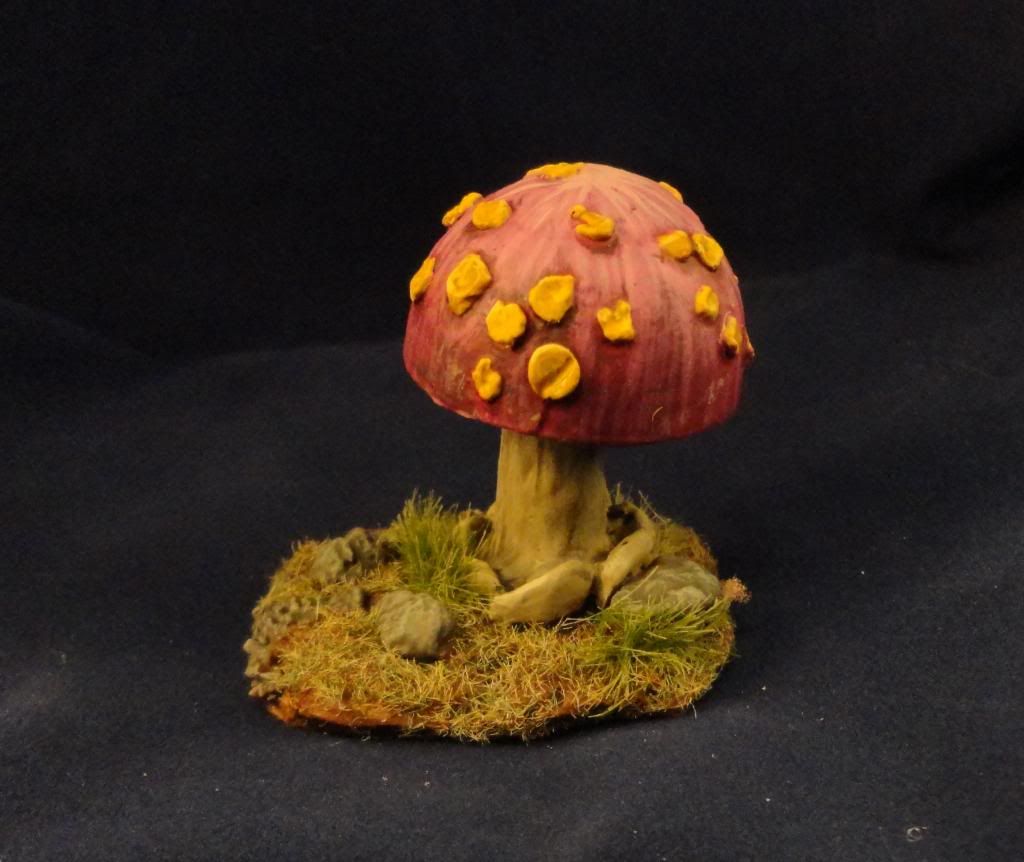 Hard to see in this photo, but I tried to add some additional texture through paint - here's more of a top shot where you can see it a little better:
Unfortunately, it also shows where the paint got chipped - nuts!
I mounted two onto an old CD, used putty to level out the terrain, and added some rock and gravel.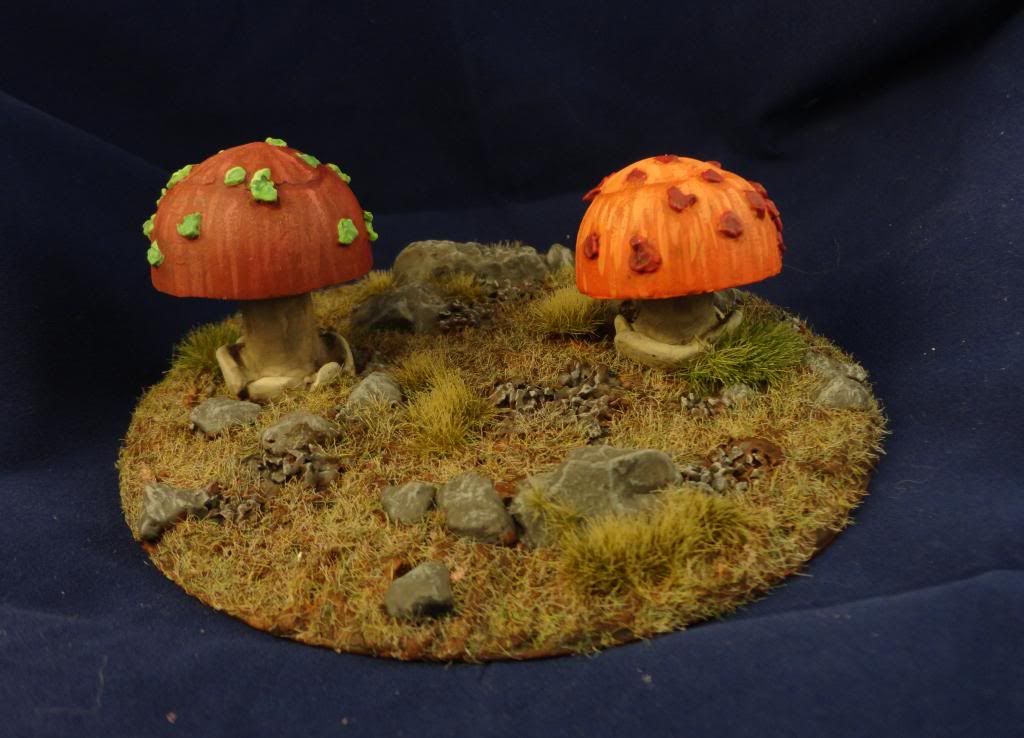 To give you a sense of scale, here is the based pair with a couple GZG Free Cal Tex 15s,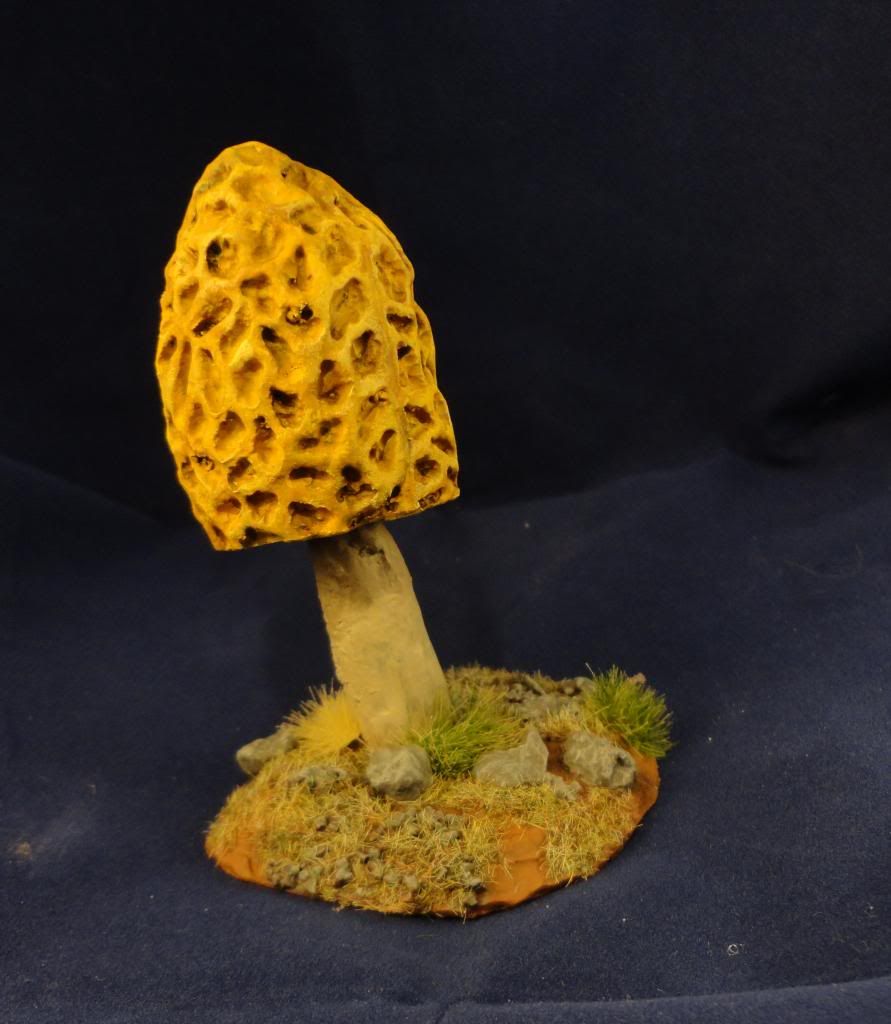 All told, this cost about $8-$9. Good cheap fun!
Latah!