Ah well, better late than never. At least I am posting about two weeks earlier than last year! Here it is the highlight of my gaming year –
GZG-ECC
. It was once again at the Treadway Inn in Owego NY. This year was number 16 which built on last year's change of being open to other games than just Ground Zero games.
My traveling partners were once again the father and son team of
krimso
and Chris. We got a later than usual start as Steve had some morning work commitments he could not get out of. We arrived a little before 6pm, just in time to meet with friends Jeff and Bubba, up from Virginia, for dinner at Las Chicas Taqueria.
Suitably fortified, it was off to our first game at 7pm.
Jeff, Bubba, and I played in "Puma Down", an African mid-sixties scenario run by
The Kinsey
. The rules were "I Ain't Been Shot Mum" by Too Fat Lardies.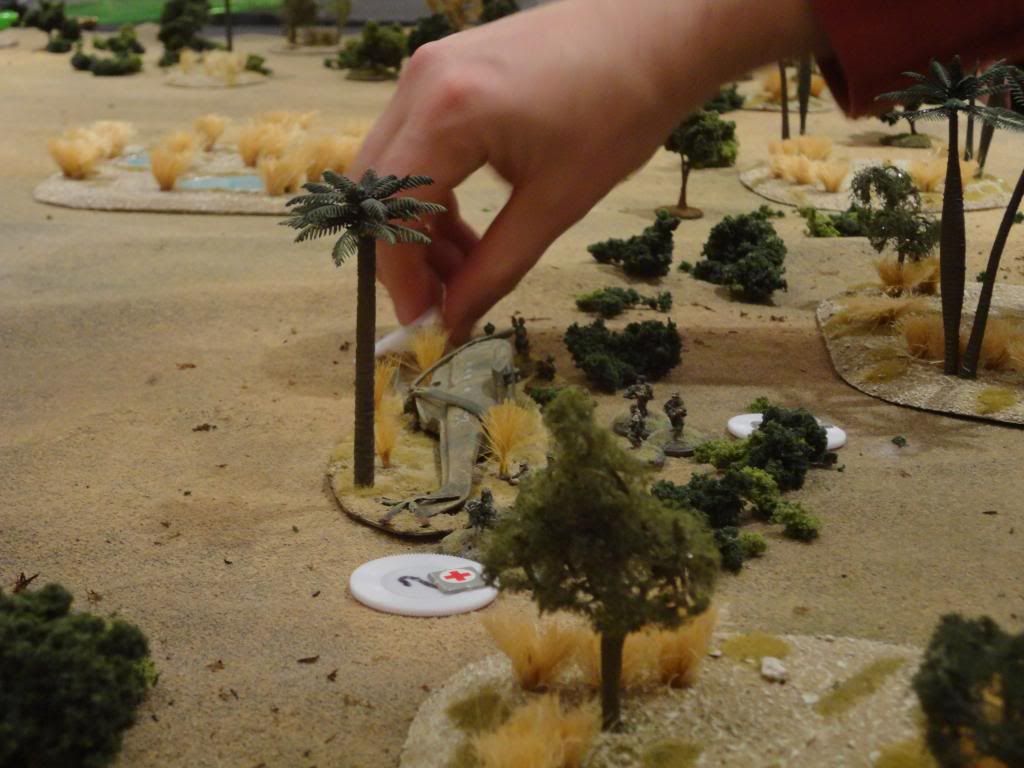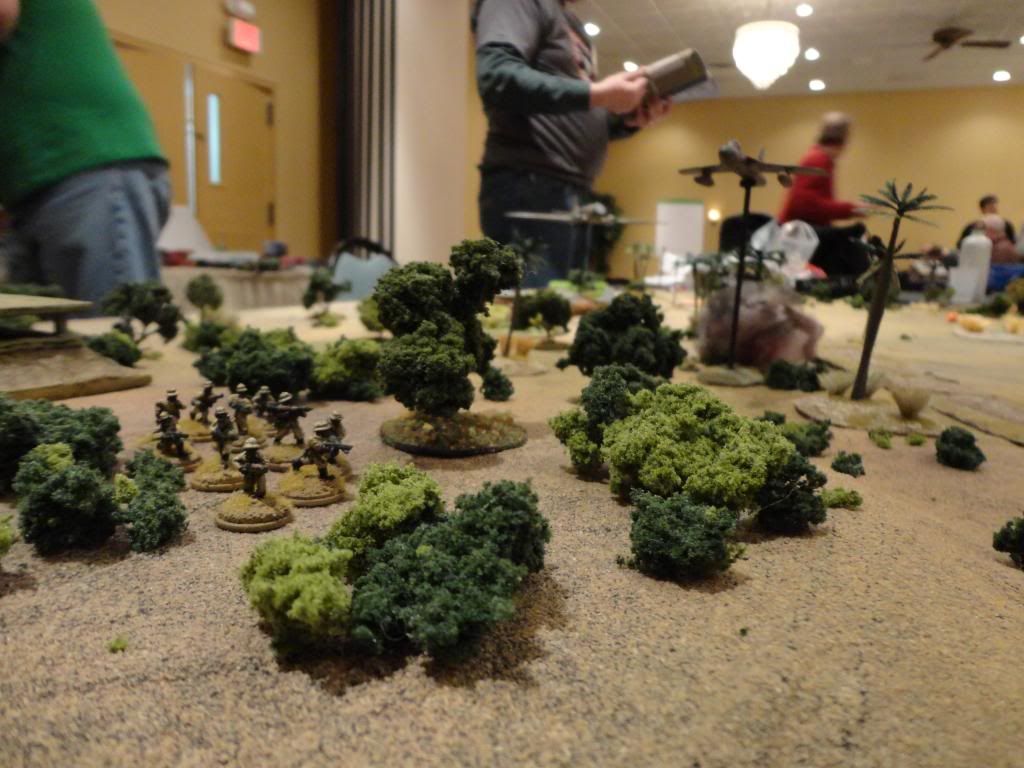 The scenario revolved around the downing of Puma-164 on their way to Operation Bootlace. Out task was to evade the Rhodesians until we could be recovered. I was quite keen to try "I Ain't Been Shot Mum" as I had purchased "Sharp Practice" at Historicon last year. Sharp has essentially the same mechanics and I was have a difficult time getting a grasp for them by reading. I was looking for a game run by The Kinsey to give me better insight.
The Kinsey puts on a very attractive game. There were a number of fun moments where we got to call in air support.
Now you see them...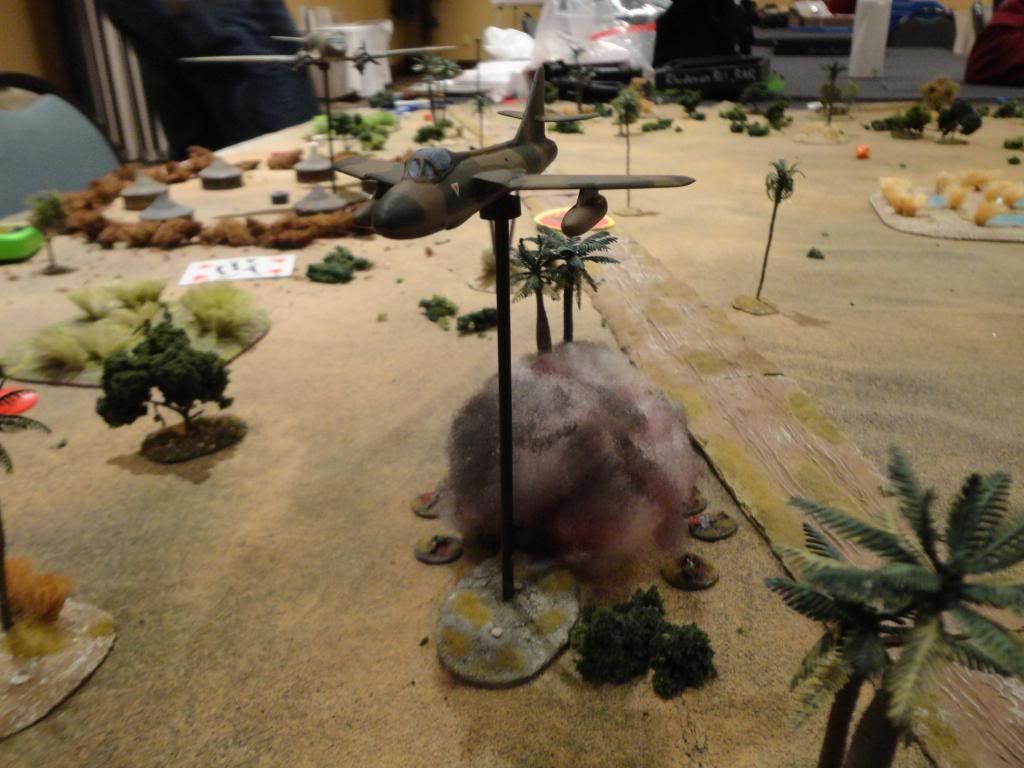 Now you don't!
Choppers come in for evac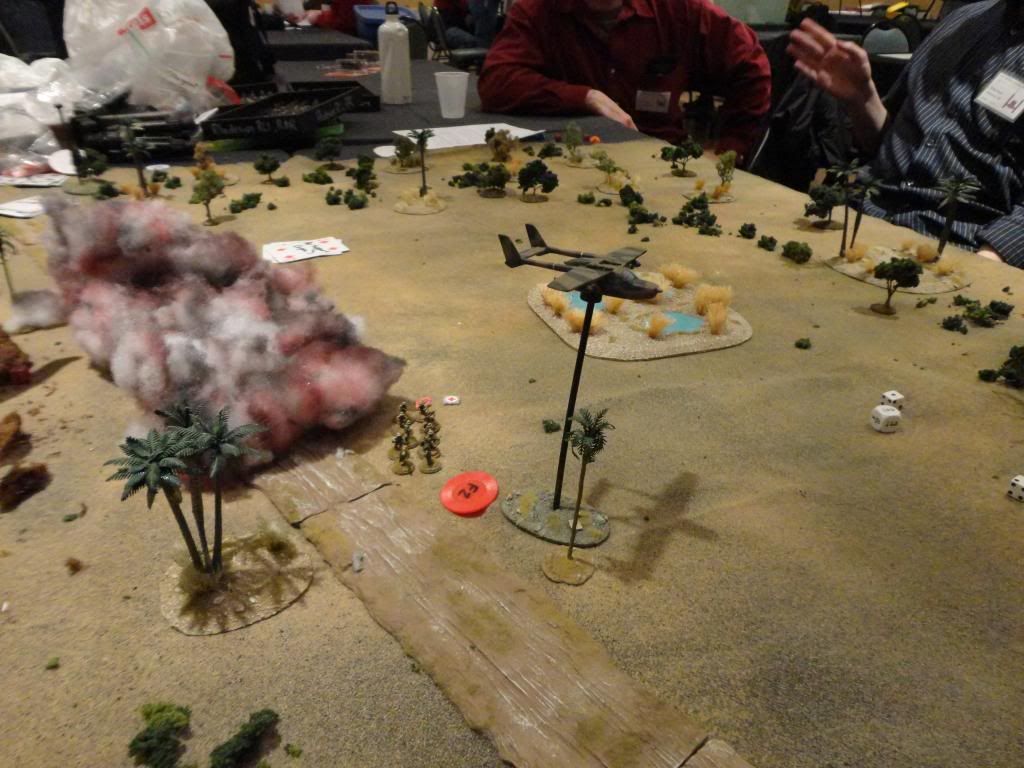 but not before another lovely bit of air support strafes troops on the road.
Over on another table, krimso and Chris were playing "Operation Sucker Punch" run by the estimable Aaron Newman. From my quick peeks, I'd say this
movie
inspired game was much more enjoyable than the source material!
What could be cooler than WWI blimps and planes coupled with powered armor and girls with samurai swords? How could director Zack Snyder screw it up? Oh yeah, the screwed up story and the misogyny.
Here are some other games spotted Friday Night.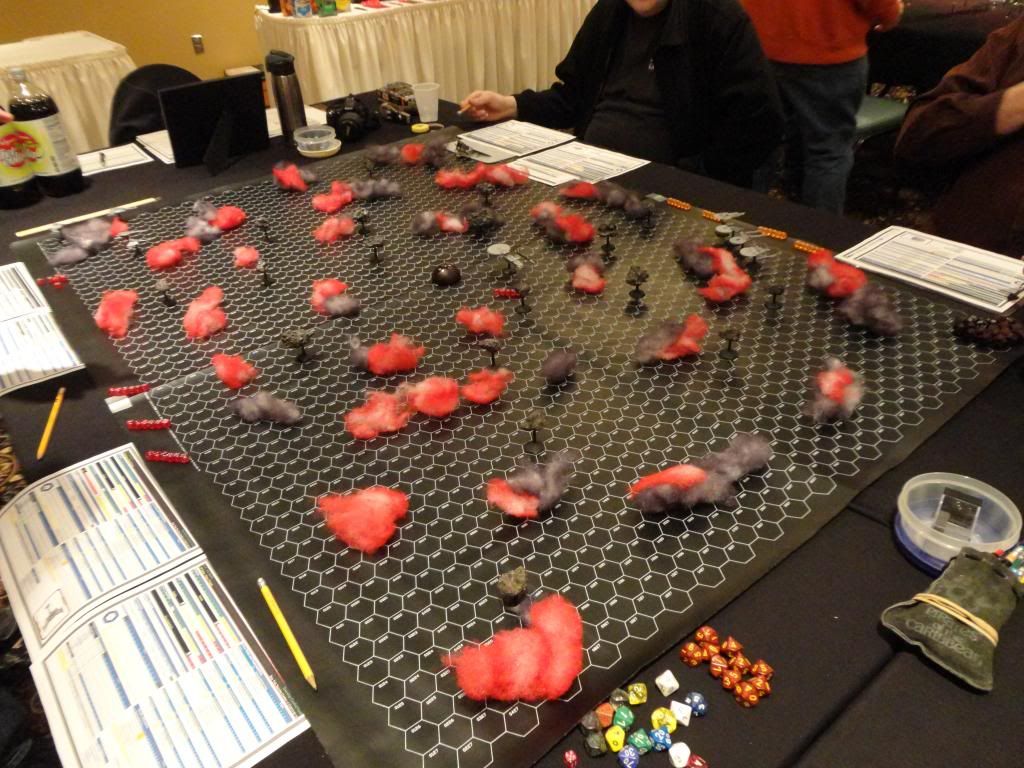 Star Trek Combat Simulator variant. Black holes and gas clouds.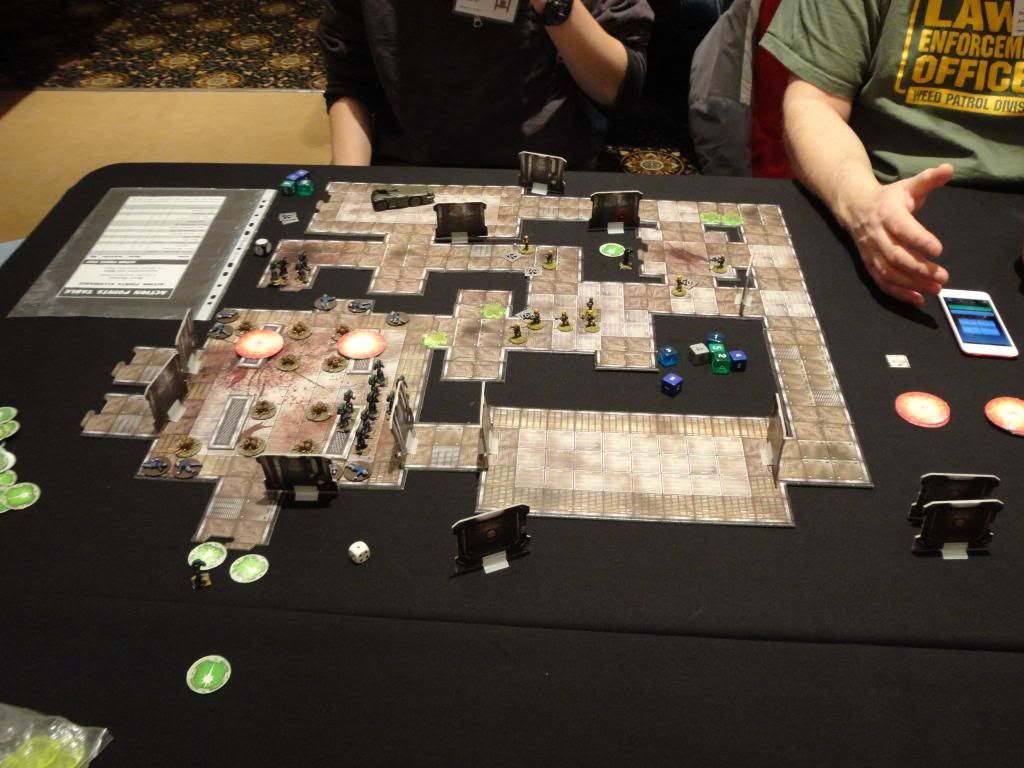 Space Hulk in 15mm. The original is probably GW's best game ever.
Watch for Part the Second - Saturday!
Latah!